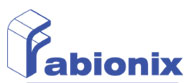 quality policy
The customers, financial partners and the employees - all play important roles in the functioning of the organization. It is our endeavour to satisfy the stated and implied needs of all and to stay ahead of the competition by continuous improvement of processes.
QUALITY OBJECTIVES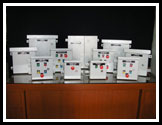 Understand customer requirements clearly and communicate so as to maintain a high degree of acceptance of supplied products.
Keep customer complaints and returns to a minimum.
Earn customer satisfaction by delivering quality products on-time and everytime.
Maintain a sustainable growth rate.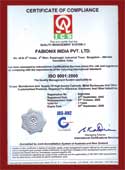 ISO Certificate
CLICK ON THE IMAGE TO GET A LARGER VIEW