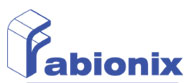 careers
Fabionix specializes in the areas of quality Sheet Metal Enclosures for Electrical, Electronics and Automation Industries. With our rapid expansion into new and evolving markets, we're always looking for skilled, energetic and enthusiastic people to join our team.
Fabionix offers a dynamic and creative work environment, with compensation and benefits on par with industry standards.
If you're looking for a challenging and rewarding career, we invite you to apply.
Please send your detailed resume to careers@fabionix.co.in